---
National Crime Check offers a number of solutions that will allow your business to smoothly and efficiently process your police checks. Whether you have an existing solution or just starting to do police checks, we can tailor a solution for you.
National Crime Check (NCC) has built a native integration that is available free of charge for any mutual users of NCC and intelliHR. The below article explains what the integration can achieve by the way of automation and how to get it connected and ready to use straight away!
---
This article covers:
---
What will the integration do?
✅The integration will automatically trigger a police check request in the National Crime Check platform when a primary job is created for an employee within intelliHR. A dashboard tile and accompanying form can also be considered as a trigger for this integration.
✅ Upon the completion of the crime check in National Crime Check, the completed documentation will automatically push back into intelliHR and place itself on the employee's Documents Tab.
✅ A birthday webhook can be utilised for any underage staff that require a crime check upon turning 16 years of age, ensuring complete automation of this process for employees who require their first crime check post being hired to the business.
Common Considerations
At this point in time, the completed crime checks from National Crime Check can't be pushed into the intelliHR Qualifications tab against the employee. This will be a future piece for consideration once available in intelliHR's public API.
---
Flow of Data
Requesting a Crime Check in intelliHR
A police check will be requested automatically whenever a new Primary Job is created for an employee within intelliHR.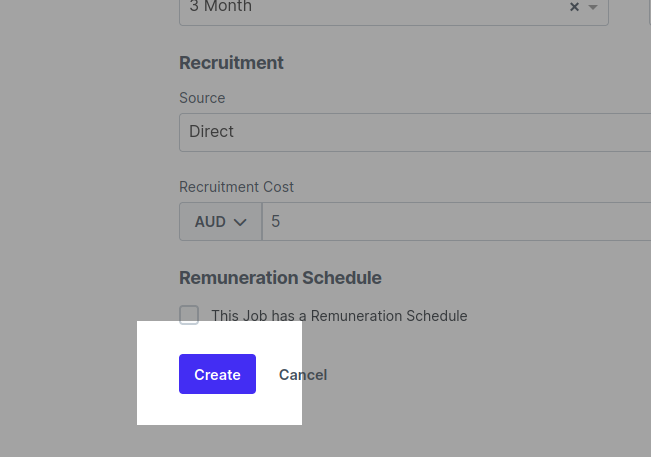 Completing a Crime Check
The police check can be completed as per any other standard crime check within the National Crime Check environment. The employee considered should receive an email to their listed email address to being the police check process.
Storing Completed Crime Checks
As noted above, once a police check has been finalised, the associated document will automatically be uploaded back against the Documents Tab of the employee in intelliHR.
---
Getting Started & Connected
---
Tip:
For information on how to connect and configure your National Crime Check native integration; please contact your friendly Customer Success representative; or email straight through to NCC's Integrations team for more information at
support@nationalcrimecheck.com.au